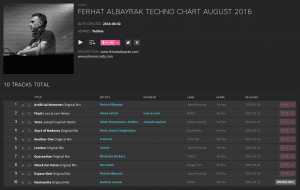 Here is the tracks that I play frequently in my set for the summer. Enjoy !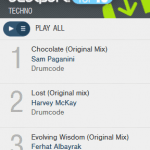 I`m very proud and pleased to see `Evolving Wisdom` released on my own Jeton Records has reached the top on Beatport Techno Chart 100. Many thanks to let his happen, a result of many years hard work, and of course won`t be the only one. Big Thank You !
http://www.beatport.com/track/evolving-wisdom-original-mix/4833976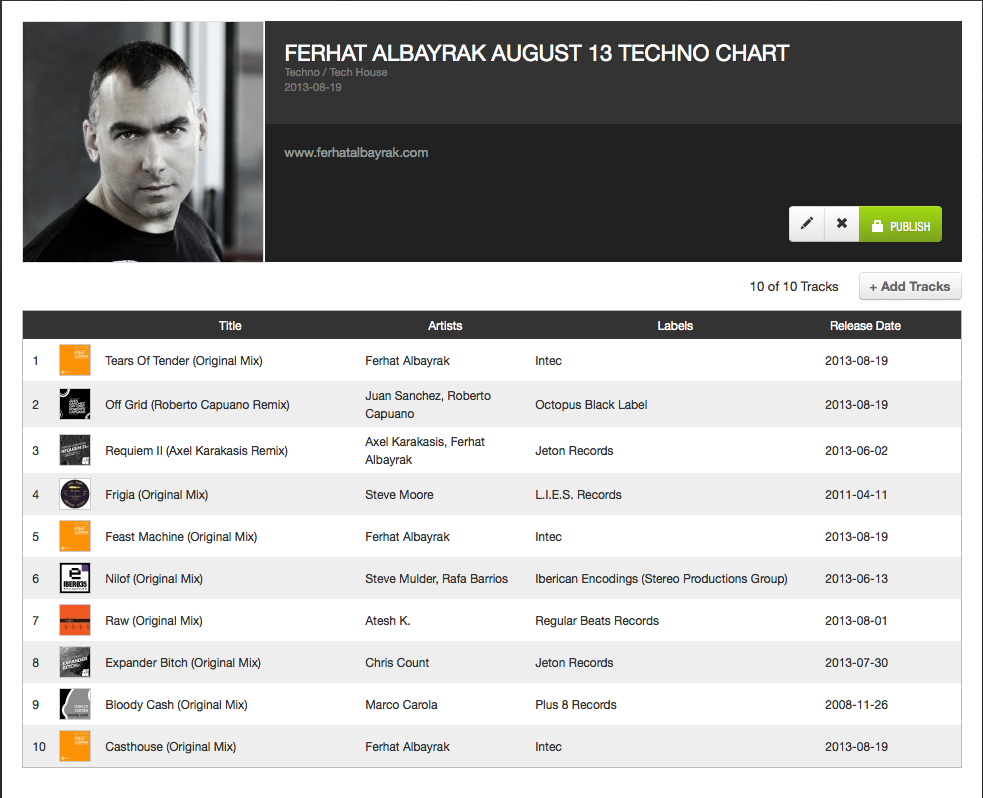 In order to celebrate my new release `Tears of Tender EP` on Intec Digital, I made a chart on Beatport. You will find Tears of Tender EP Tracks, as well as my latest picks from the block. Enjoy !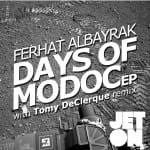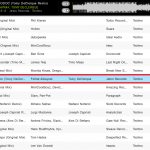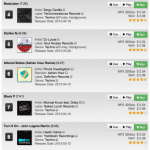 Ferhat Albayrak – Days of Modoc (Tomy DeClerque Remix) [Jeton Records] is not only succesful on the dance-floor played by the big names like Carl Cox, Marco Bailey, Axel Karakasis, Sasha Carassi and more, but also in the Top Selling Charts on Beatport up to #17 & TrackitDown up to #10. Big thanks firstly to Tomy and all the other DJs and fans who support this exceptional release ! We will keep pushing hard !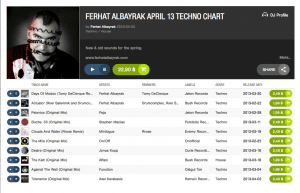 My recent edition of Beatport selection are online ! They are some tracks from Jeton Records, my latest Bush Records EP Remix from Arnd & Roel and also other tracks that I use on my radioshows and gigs.
Enjoy !
http://www.beatport.com/charts/ferhat-albayrak-april-13-techno-chart/168574
Here is my current Techno selection on Beatport. There are many nice productions, from my own productions to Jeton Records Bombs and close friends' like Marco Bailey, Tom Hades, Loco & Jam and others.  Enjoy.
Ferhat`s latest track on Xelon Entertainment, `New Breed` hits Beatport Top 100 Techno Chart. `New Breed` is  No.86 right now and still climbing. It is the first Beatport Top 100 Track of Ferhat and it is for sure it`s only the beginning !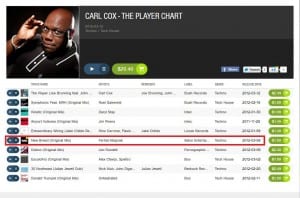 Mighty Carl Cox charts at Beatport Ferhat's latest track "New Breed" came out on Xelon Entertainment, which is a sub-label of Bush Records. Carl played this track all summer long in Space Ibiza, almost every Tuesday ! Thank you Coxy for your continuous support !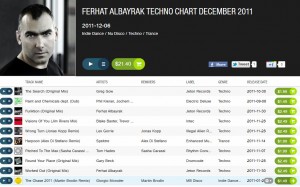 My end of 2011 picks are online on Beatport. As I'm a classics freak, you will find a giant classic on the chart and plus my latest picks of the current scene, as well as some latest Jeton Records Releases. Enjoy.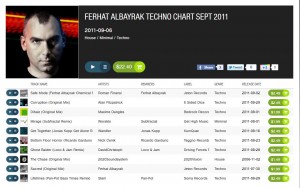 As usual on every September, I 'm posting my current favorite picks on Beatport. You will find the best new school Techno Tracks as well as the killer classics. And some Jeton Records Releases too. Enjoy.