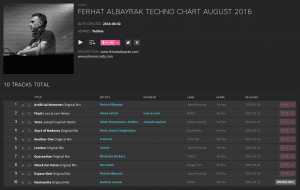 Here is the tracks that I play frequently in my set for the summer. Enjoy !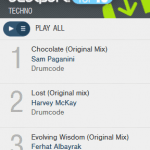 I`m very proud and pleased to see `Evolving Wisdom` released on my own Jeton Records has reached the top on Beatport Techno Chart 100. Many thanks to let his happen, a result of many years hard work, and of course won`t be the only one. Big Thank You !
http://www.beatport.com/track/evolving-wisdom-original-mix/4833976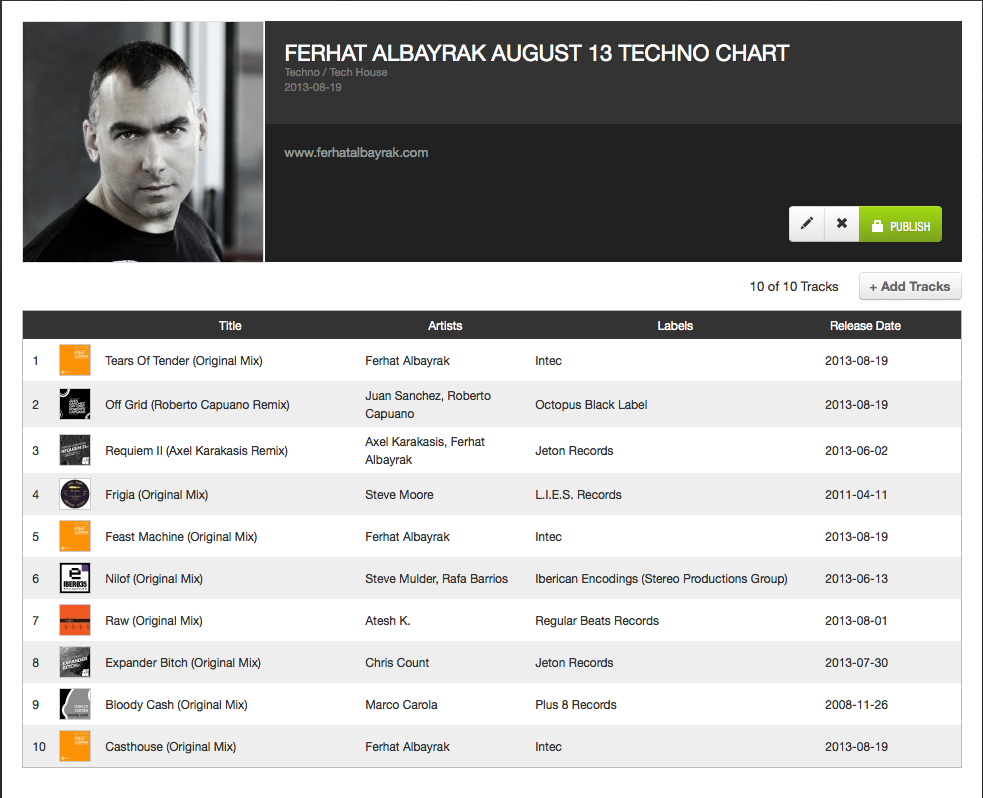 In order to celebrate my new release `Tears of Tender EP` on Intec Digital, I made a chart on Beatport. You will find Tears of Tender EP Tracks, as well as my latest picks from the block. Enjoy !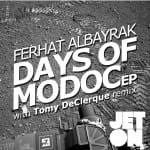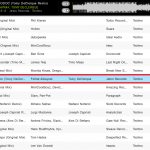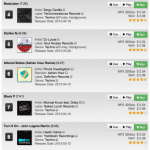 Ferhat Albayrak – Days of Modoc (Tomy DeClerque Remix) [Jeton Records] is not only succesful on the dance-floor played by the big names like Carl Cox, Marco Bailey, Axel Karakasis, Sasha Carassi and more, but also in the Top Selling Charts on Beatport up to #17 & TrackitDown up to #10. Big thanks firstly to Tomy and all the other DJs and fans who support this exceptional release ! We will keep pushing hard !