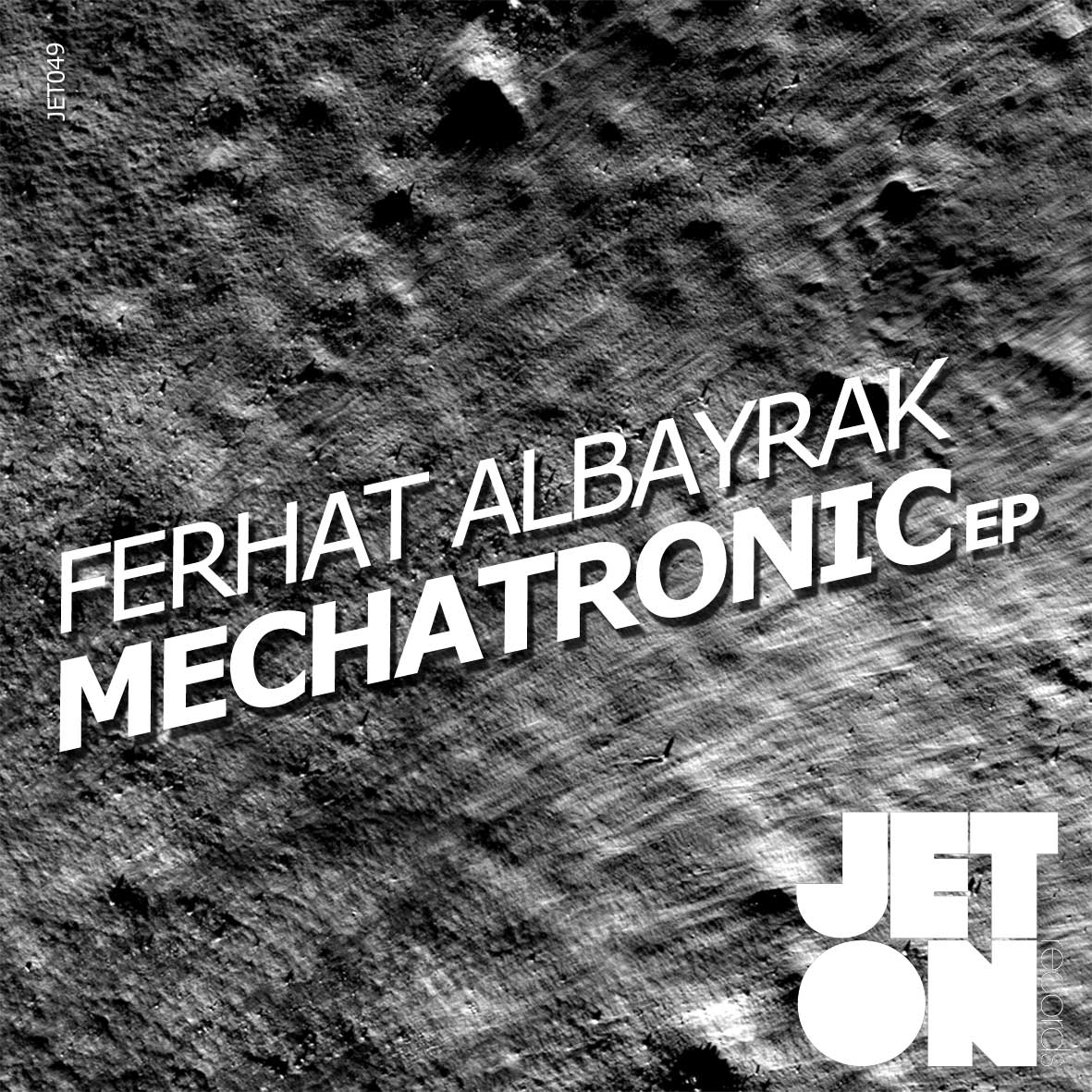 The forty ninth release of Jeton Records, originally based in Istanbul and with a branch in Berlin, owned and managed by Turkish Techno Player Ferhat Albayrak, presents Mechatronic EP.
The Name Track of the EP, Mechatronic is a driving bold Kick and Noises grooved and saturated pumping track. The hook is not a fx nor a synth but a reversed bassline. Therefore overall energy of the track leads it to another direction. Off-beat hihats and cymbals are also completing the dots.
Second track of the EP, Chronic Failure features a single note synth note, all around the track and used also as a hook. Although overall groove based on percussions, the big drop and rise give its character to the track.
Ferhat Albayrak – Mechatronic EP will be your 3am weapons for the long festival or club sets, whenever you need, at the right time ! Enjoy !
http://www.beatport.com/release/mechatronic-ep/1145743
FEEDBACKS
Richie Hawtin – downloaded for r hawtin
Greg Gow – like both cuts thx
Marco Bailey – Many Thanks !
Axel Karakasis – great tracks!! support
Fedde Le Grand – Thank you for the music you sent us! We look forward to reviewing it.
Drumcomplex – hot suff
Steve Mulder – Mechatronic is cool!! Full support
Peja – Clearly a bomb,Mechatronic for me. Thanks!
Gabriel Ben – nice one
Davy Dee – Chronic for me ! Great Techno here…
Dandi & Ugo (Italo Business) – great techno
Gforty – Mechatronic rocks, great track
Andy Slate – Wicked EP! I like Mechatronic the most. It reminds me on your knowing you remix. Full support!
Affani – will play this for sure! Thank you for the promo!
Luke Creed – Thanks for this watch my show for supports!
Roman Finansi – Chronic Failure – nice groove!!!