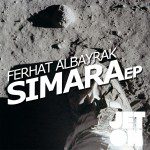 The sixty second release of Jeton Records, originally based in Istanbul and with a branch in Berlin, owned and managed by Turkish Techno Player Ferhat Albayrak, presents Simara EP.
The Name Track of the EP, Simara could be described as a dark Techno Track but it features a nice groove and rhythm inside. Lots of white-noises falovoured percussion sounds collaborate with sharp drums and super-reverbed FXs. Off-beat hats and 60's style snares finalize the complete package.
Bouncing Tigger could be described as bouncing track, not so hard to guess what is inside. A bouncing main FX all over the track, parallelly getting rise and fall and rise again with filters and atmosphere sounds to let the breath the main melody. A nice work of FX automation and collaboration.
Ferhat Albayrak – Simara EP reflects modern Techno Beats with unique approach to make it work on the dance-floor. Enjoy !
http://www.beatport.com/release/simara-ep/1385573
FEEDBACKS
Richie Hawtin-downloaded for r hawtin
Dubfire-Downloaded for Dubfire by Ronald
Marco Bailey-Many Thanks
Tom Hades-This is my kind of techno ! Groovy as it should be ! 🙂
Sasha Carassi-support
Axel Karakasis-great!! downloading, thanks
Stanny Franssen-I'll go for 'Bouncing Tigger'
Gabriel Ben-cool tracks. will get them in the mix.
Phil Soren-Thx for this promo
Andy Slate-Diggin both tracks!! Simara is an awesome dark groover! Bouncing Tigger's shuffle is on spot!
Joy Fagnani-Bouncing tigger for me